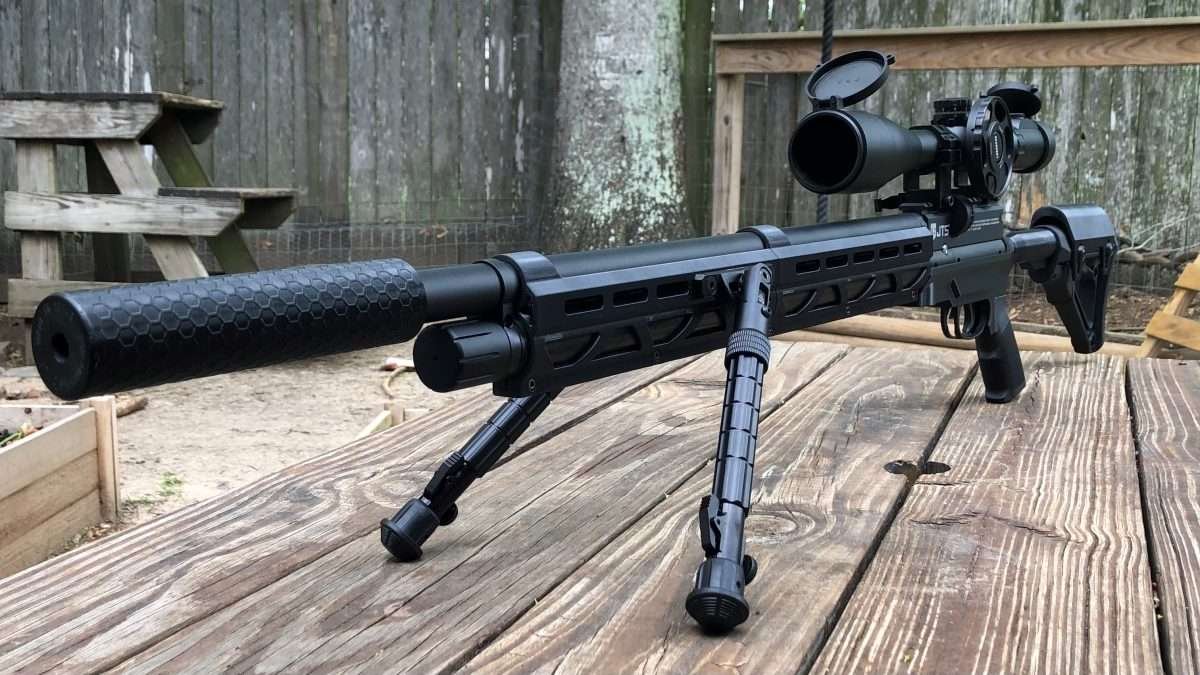 Howdy folks,
It's been a few months since I've updated y'all. We've made a lot happen since then. Let me tell you about it real quick. I have a ton of pictures of all the stuff below, but I haven't found a good way to show them to you. I'm having trouble getting pics to show on mobile devices from my blog. Until I get that figured out, check us out on Instagram and Facebook. I've been posting lots of updates there. I know social media isn't for everyone, so I will be looking into a good way to share lots of pictures with the folks who are interested.
---
We've added a lot of new products. We're going to add airguns as well. I just added one…
Other New Products
Upcoming Products
JTS Airacuda Tactical Conversion Kit – this one is pretty much done. Just waiting for some parts to come in before I list them.
Diana Chaser Tactical Airguns – I have 40 Diana Chasers. 20 in .177 and 20 in .22. I'll add stocks to them, repackage them and sell them at an unbeatable price.
Marauder Pistol Kits – I've completed a really slick design for the Benjamin Marauder Pistol. I'm trying to work with Crosman to get some really nice triggers, but that has been slow rolling. As soon as Crosman get's their stuff together and gets me the parts I need, I will start working on getting those listed.
Gauntlet UNI Adapter – Like the UNI adapters above. Will be replacing the direct fit suppressors to free up printers.
Akela UNI Adapter – Like the UNI adapters above. Will be replacing the direct fit suppressor to free up printers.
880 UNI Adapter – I'll continue to sell the clamping style, but I have another one that will replace the front sight post, with fiber optic front sight and threaded adapter. It looks a lot nicer.
M14X1.25 Suppressor with Steel Insert – This one has been a common request. I don't own any airguns that use this thread pattern, but apparently lots of other folks do. Design and testing don just trying to get enough of them in stock to release them.
Diana Magazine Holders – I've made a pretty slick mag holder for my Diana Stormrider that mount on the MLok handguard. The design is done. Will list it when I can get to it.
Marauder Pistol Fixed Stocks – Just like the fixed stocks for the 13XX and 2240 but for the P-Rod. Design is done. Just need to free up printers so that I can get some ready to sell.
Other Buck Rail News
I've been working to become a reseller for a lot of different companies. One in particular that I'm excited about is UTG Leapers. They make a lot of Made in USA grips, buttstocks, optics, handguards etc. that I'm looking forward to incorporating into our conversion kits. Stay tuned for that.
Some other companies that we're working with are Crosman, Benjamin, Diana, Beeman, and Outerwild Outpost. I plan on offering a lot of bundled kits and products that ought to save folks some money while at the same time improving some of our current offerings.
I've developed a pretty slick Quick Disconnect suppressor. I'm not sure if that's something folks would be interested in or why. I designed it more for my own curiosity. Let me know if that's something y'all are interested in.
I've started messing around with A2 Carry handles with rear sight and A2 front sight/barrel bands. I made one for the AV Avenger and it worked out quite nicely. It's been a lot of fun and I could see it being something that folks are interested in. The only problem is that I need to buy the aluminum carry handles and modify them to make them work on many airguns. I need to find a way to do that affordably and I'll be able to bring those to market.
I've gotten a small amount of pushback here and there for discontinuing our direct fit suppressors. Let me explain. Many of our direct fit suppressors are long and skinny. This makes them difficult to print reliably in the material we use. Often times I don't know if something is wrong until the customer lets me know. That's not ideal. There isn't a practical way for me to offer these products at these prices and test every single one. I needed to produce a more reliable product, free up resources so that I could make other cool stuff, and remain sane. The solution was to outsource to another Houston, TX based manufacturer who makes high quality polymer parts using HP Multi Jet Fusion technology (something Buck Rail can't afford). Long skinny suppressors would be cost prohibitive. Shorter adapters not so much. I can have them make a really nice adapter and print the shorter, more reliable, suppressor myself. This frees up a lot of resources in my garage, improves the product (in my opinion), and you'll still be able to buy the whole suppressor/adapter for less than a machined metal adapter. It's a win for most folks. I hope that gives some clarity.
Personal News
Our sixth child is due in two weeks y'all. I'll be radio silent for a bit as I won't be able to work like I have been. I'm going to try to get as much as I can done before then. I'll still be cranking out parts, but I won't be spending much time designing, prototyping, testing, etc. until we get settled in with the new babe!
Thank you all so much for your business and your support! I don't take it for granted. I'll keep working hard to earn it!
Sincerely,
Terry