Description
We now have two suppressor options for the Marauder Pistol. We offer an aluminum threaded adapter from DonnyFL HERE that allows for mounting our highly rated UNF Suppressors.
This suppressor was designed exclusively for the Benjamin Marauder Pistol, otherwise known as the P-Rod. The P-Rod is a fairly quiet airgun, but this suppressor takes it a notch further without breaking the bank. It is compatible with both .177 and .22 caliber. This suppressor should work for the Crosman 1720 as well, but I haven't tested that yet.
It is printed in Polycarbonate plastic. The threads are male right hand 11/16-24. Each one is chased with a thread die after printing. The outer diameter closely matches the barrel shroud and it is textured with a honeycomb pattern that looks cool and provides better grip for installation.
This suppressor replaces the threaded cap that screws into the shroud. It does not require any tools or hardware for installation. It can be threaded on by hand or you can use a pipe wrench, channel locks, etc. with a rag or cloth wrapped around it to protect from surface damage.
To install:
Remove the stock shroud cap by turning it counter-clockwise.
Make sure that the stock o-ring is properly seated inside the shroud.
If the stock O-Ring prevents the suppressor from seating fully it can be removed.
Align the suppressor with the airgun shroud and rotate clockwise until fully seated.
The picture below is my own P-Rod with the suppressor installed. It also has our forearm, stock, bipod, and AOEG scope.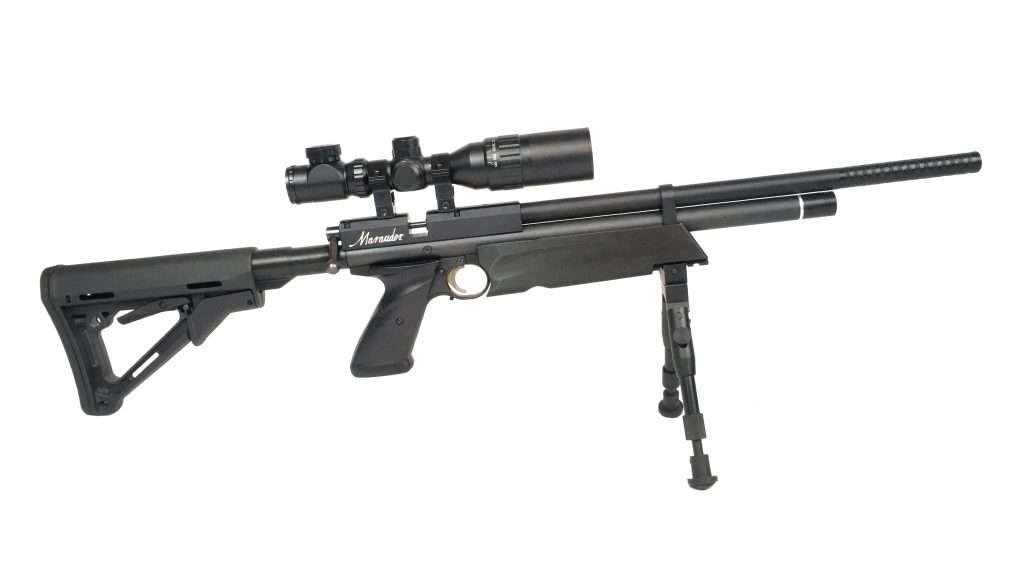 Happy shooting!
– Terry