CROSMAN PFM16 SILENCER
I've completed the design and testing of my latest Silencer for the Crosman PFM16. The Crosman PFM16 is a full metal CO2 powered Semi-Auto BB Pistol. It has a nice heft to it and a compact and sleek design. I tried to keep the design similarly compact and sleek with matching aesthetics.
Given that this silencer is so much more compact than our others I'm amazed at how affective it is. I've used a 60 degree cone-shaped 7 baffle design like in our Crosman 13XX, Daisy 415, and Daisy 426 silencers, but in a much smaller package. Even with the more compact design it is equally, if not more, affective than our others.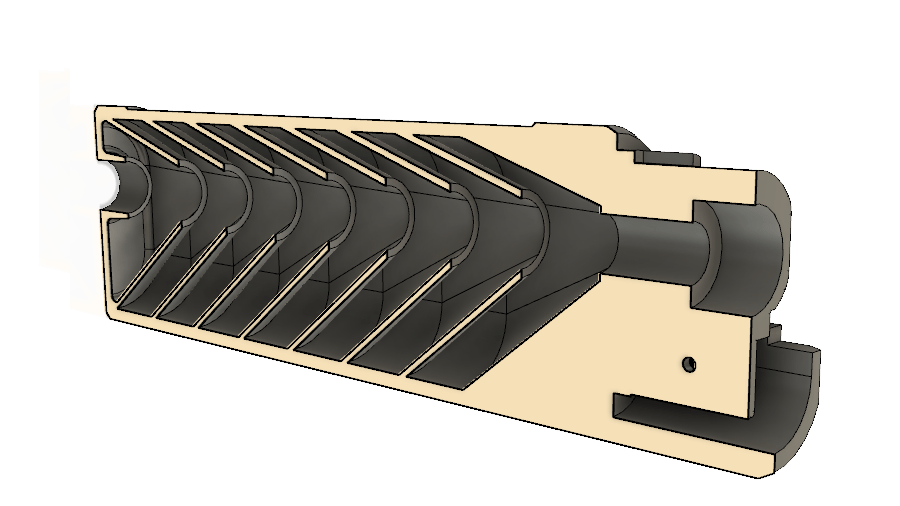 I've also uploaded a little video to YouTube with installation details and a firing test. I use a pellet trap and iPhone for the video which isn't super helpful for really hearing the sound difference. You can check out the reviews for the Daisy Powerline 415 Silencer to see what others have to say about our silencer design.
You can view the product page here: https://buck-rail.com/product/crosman-pfm16-silencer/
Thanks for lookin' y'all!
-Terry