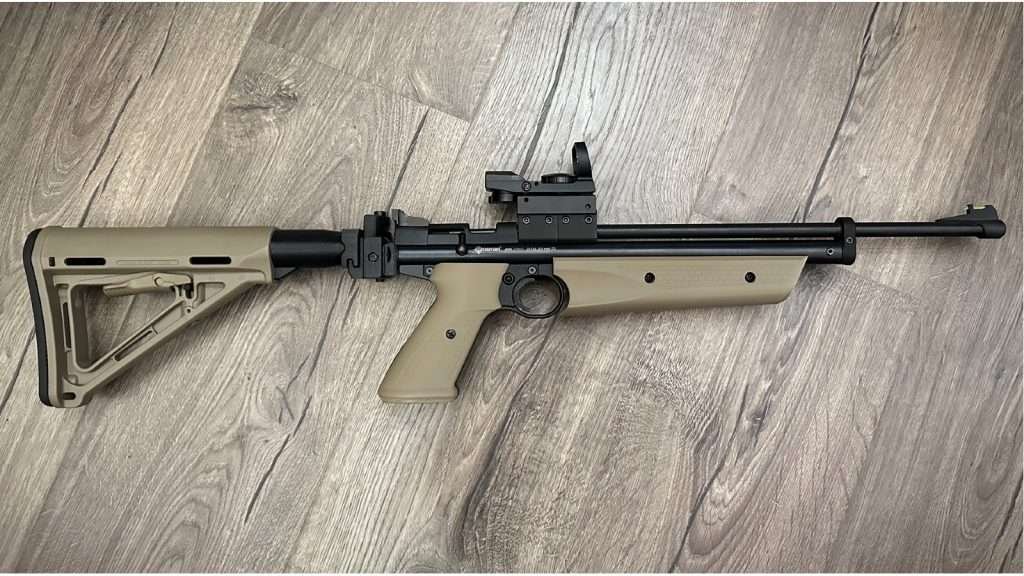 Flat Dark Earth
---
I received a lot of positive feedback from folks regarding the FDE grips and pumper for the 13XX. I found a, made in USA, ASA Flat Dark Earth filament that closely matches Magpul FDE. It's a bit pricey and difficult to print with, but I think it's worth it and folks seem to be very interested. I've made 10 sets so far and have more coming. Those are listed and in stock here:
Crosman 1377/1322 Plumper Pumper
Crosman and P-Rod Grips
Umarex Notos Kits
---
I'm working overtime on the Notos kits. I have the grip adapters in hand, but it will take me a bit to get them all finished and listed. I'm thinking I didn't get enough of them. Some of you knew that before I did… The good news is that they're made in the USA and I'll be able to restock pretty quick. In preparation for releasing those I've developed some new products and have added some products from other manufacturers. Here are some items that will be featured on the Notos kits that are also listed individually:
Magpul MOE-K Grips in Black and FDE
UTG Side Folding Stock Adapter
UTG Pro Milspec Extension Tube
I will also be releasing the budget-friendly MLok Pic Rail kits soon. The FDE handguards are going to take me a bit longer to work out. I will release the Notos kits with the black handguard only. The FDE handguard will come later. You will still be able to purchase the kit with the FDE grip and FDE buttstock, though. If you're looking to complete the FDE look you can just hold off on the handguard until that's out.
Thank you all for your business and your support. It's not taken for granted. We'll keep working hard to earn it!
Sincerely,
Terry