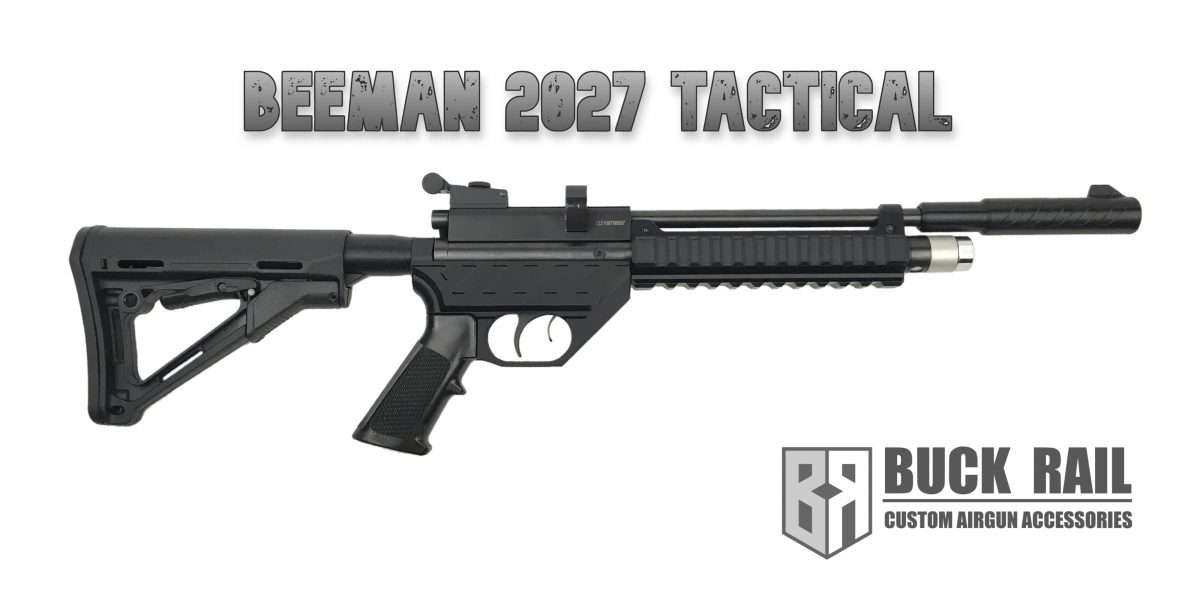 Beeman 2027, Diana Stormrider, and Other News…
---
Howdy folks! It's been a while. Here's an update on what I've been working on.
Beeman 2027 Tactical Conversion
I've listed the tactical stock conversion kit for sale HERE. I just released the suppressor today. Check that out HERE.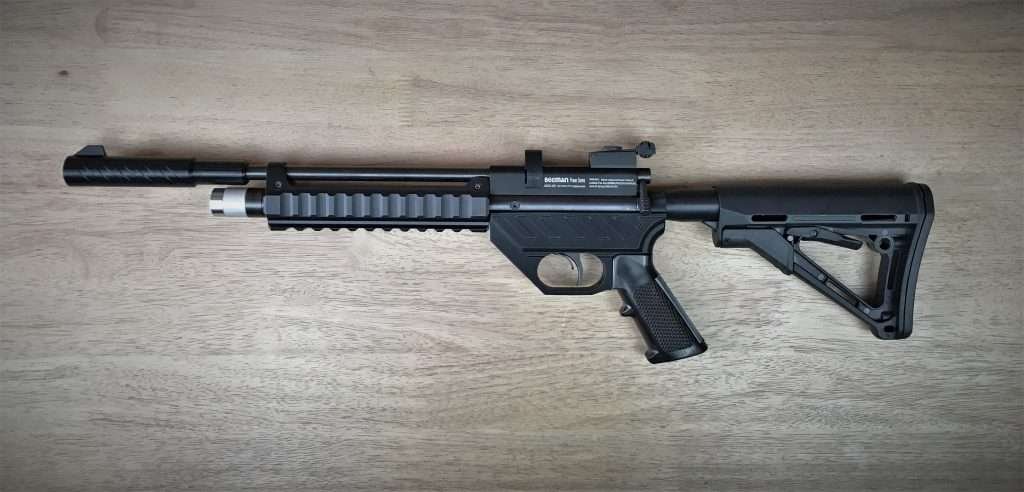 I'll also be releasing a "lower" or grip adapter that will be compatible with Picatinny mounting side folding stocks. Stay tuned for that.
Poor Man's Side Folder
I've recently found myself searching for a reasonably priced side folder that is also good looking. I've found some that were good looking and some that were reasonably priced, but I couldn't find both. I hope to remedy that with the "Poor Man's Side Folder". Don't be fooled by the name. It is compact, good looking, locks open, locks closed, adjustable LOP, and will be compatible with multiple airguns. The design and testing are complete (Tested on the Sortie). I have all the parts (Metal hinge pin, E-Clip, Springs, screws, nuts, etc.) I have the custom steel parts on order for mounting it to the Crosman 2240 and 13XX (no power adjusters… sorry). It will also be compatible with the Beeman 2027 Lower, mentioned above, and I will work on an adapter for the Diana Bandit, Chaser, and Airbug next.
Diana Stormrider Tactical Conversion
Since I released the Diana Tactical Conversion kit a common request has been to make one for the Diana Stormrider. The Gen I seems to be backordered everywhere, so I will need to wait to see what I would need to do for that one. I do, however, have a Gen II and have worked up a nice little kit for it. Check it out:
Still testing, but expect that in the near future. It will be announced here.
1X20 Mini Red Dots
I've noticed a lot of our customers mounting 1X20 and 1X25 Red Dots using our Crosman Mounts. A single mount, from a set of 2, can be used to mount one of these, but they don't quite look right. I'll be extending the Crosman 2240 and 13XX mounts to match one of these red dots and offering them as an option. Here's what I mean: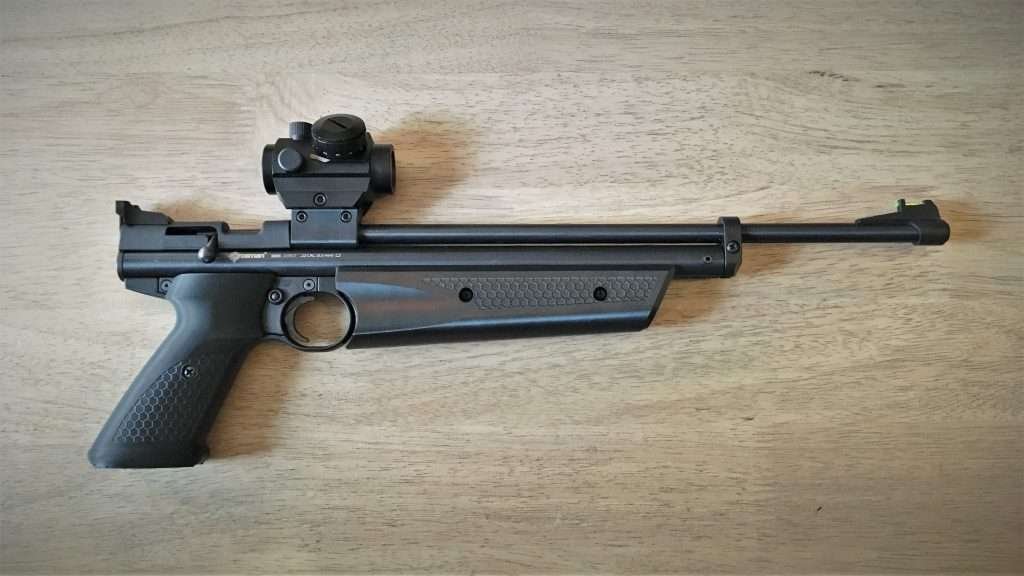 These Red Dots will be available at a great price from us soon. We'll also be offering low-profile dovetail to Picatinny adapters if you're looking to mount one on a Diana Chaser, Bandit, Airbug, or any other airguns with dovetail grooves. Stay tuned for that!
Beeman 1357 and 1358 Suppressor
I believe this suppressor is our most affective to date. I'm very proud of it. We've sold a humble 92 so far. I have only heard good things from folks who've used it, but haven't had a single review come through for some reason. If you're one of those lucky 92 please consider letting other customers know that it doesn't suck.
Here's a little video I posted for that one recently:
YouTube
You may have noticed… we're back on YouTube. We'll try to start posting there more regularly. Not everything that is uploaded on YouTube will be shared here. If you'd like to keep up with what we're doing there check out the channel at https://www.youtube.com/c/BuckRail/videos and do all the things that YouTubers like to tell you to do. Or not. Either way, there will be more and more videos posted there of some interest to airgunners.
Thank you for the opportunity to serve you! Know that it's not taken for granted and we're still working hard to provide great products at great prices.
-Terry