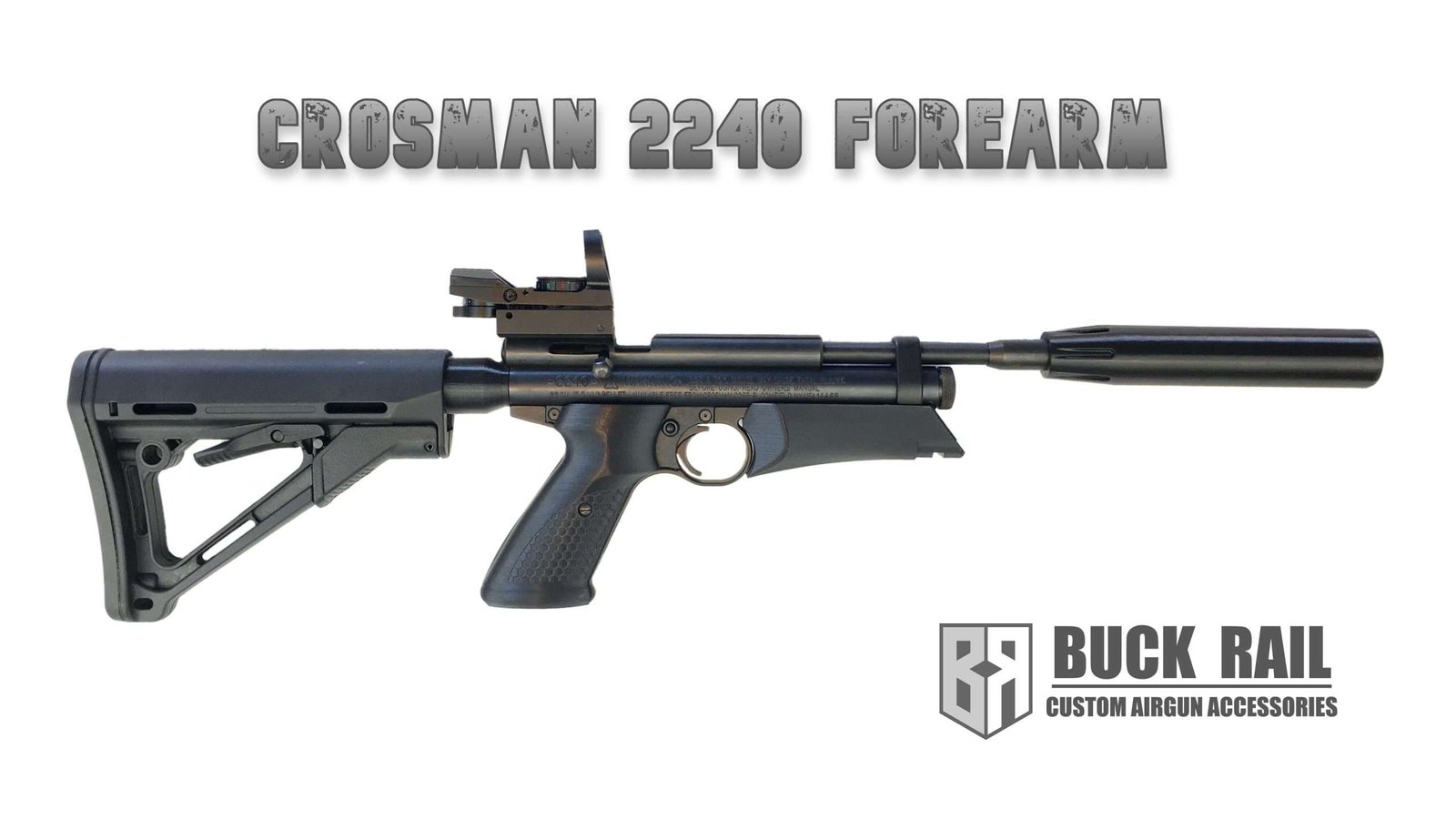 Our forearm for the Crosman 2240 is finally here. I worked out the details of the design a while back, but had to wait quite some time for the hardware to come in. It doesn't require any modification of the stock airgun parts. It mounts securely utilizing the trigger guard and barrel band as attachment points and comes with all the hardware needed for installation. I've incorporated a picatinny/weaver rail for mounting accessories. It goes great with our adjustable stock, grip, and suppressors. Check it out in the video below!
Check out the product listing here: https://buck-rail.com/product/crosman-2240-forearm/
I think I'm gonna take a break for a bit after this. Design-a-palooza has been fun, but I need to recover. Give me at least a week. The Diana parts will be next!
Thank you!
-Terry