Description
NOTE: Scroll all the way down for the installation video! Please watch before purchasing!
This forearm was designed for the Crosman 2240 and 2240 XL. It is 3d printed in solid ABS plastic by a veteran-owned business. It mounts securely without modifying any of the stock airgun parts and provides a handhold and accessory rail for mounting a laser, flashlight, or bipod.
I think it's a must have if you are converting your 2240 into a carbine by adding a stock. It matches our Crosman grips, adjustable stock, and suppressors for the 2240 very well. Check out my 2240XL with forearm, grips, stock, suppressor, and red dot installed below.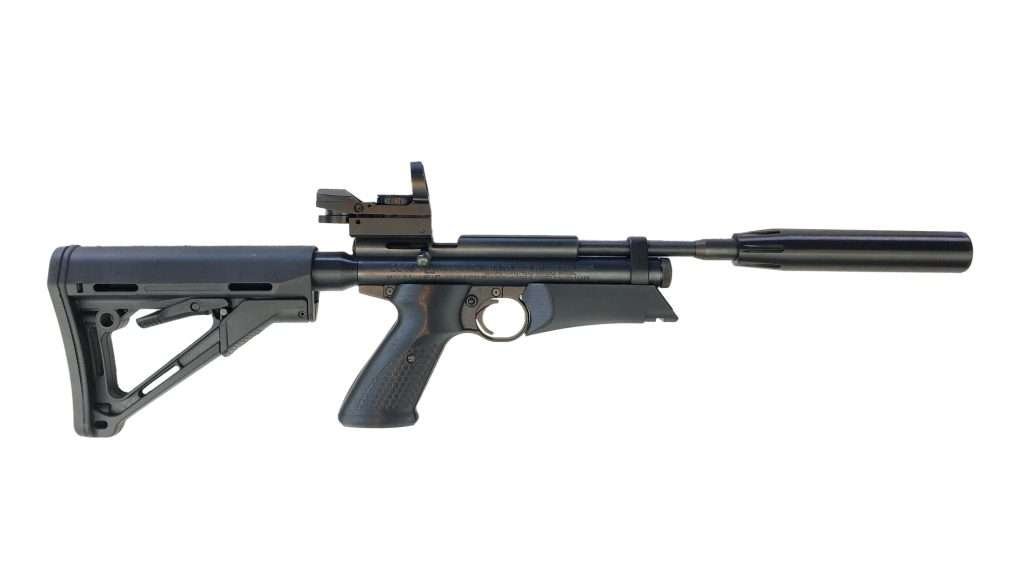 All that is needed for installation comes with the forearm, except for a square drive bit or flathead screwdriver. Included in this purchase will be the following:
3d printed ABS forearm
1 – 8-32×7/16″ Button Head Screw
1 – 8-32×1/2″ Button Head Screw
1 – 8-32×5/16″ set screw
1 – 5/64″ allen key
1 – 3/32″ allen key
Installation is quick and simple if done right. Please watch the following video BEFORE placing an order: