New Product Update 9/1/2022
---
Just a quick update on the Poor Man's Side Folders. I've released the rear-facing picatinny adapters for mounting the side folders on the Crosman 13XX, 2240, etc.
If that's all you need to know you can check those out here: https://buck-rail.com/product/1377-1322-2240-side-folder/
---
Poor Man's Side Folder
I never announced it, but I've also added a cheaper minimalist fixed-LOP option. There was something wrong with "The Poor Man's Side Folder" costing $80 (Still way cheaper than any option I currently know of). Just to ensure that it lives up to it's name I added a cheaper option that turned out pretty slick. You now have the option to choose from adjustable side folding stock or fixed side folder.
You can see that mounted on the 2289 in my latest instructional video posted on the YouTube.

Rear Pic Adapter Plans
So far, I've made the side folder compatible with the Hatsan Sortie, Beeman 2027, and now the Crosman 13XX, 2240, etc. I've also completed a design for the DIANA BANDIT, CHASER, AND AIRBUG. It should be a couple of weeks before I get the aluminum parts for those, but I will release the adapters as soon as I get that in. I have some things to work out for the MARAUDER PISTOL adapter, but I should have that ready next. Fortunately it doesn't need any machined parts, so I'll be able to get that to market faster. Here's a P-Rod preview: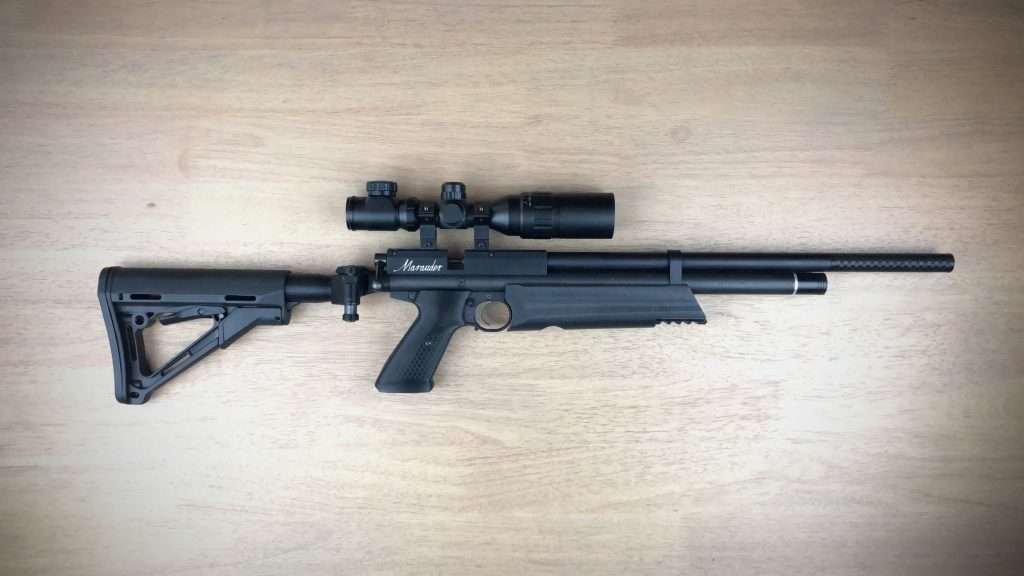 Crosman ICON Tactical Conversion
These are done. I just need to take pictures, make install video, edit, and list them. The Beeman 2027 and Crosman ICON are very similar. The Grip Adapter and Stuck Tube are almost identical, but for a few minor differences. The kit uses the barrel band as a mounting point for the forearm. There will only be one forearm option on this one. I'll also add a couple of barrel bands to the mix. Here' a preview of how that turned out:
What's Next?
Some of you may remember that I was testing a direct fit suppressor for the AEA HP SS Max a while back. We've had a lot of inquireies since then for the AEA airguns and other big bores. I ended up not selling it because the threads were too fine and were easily cross-threaded during installation. I decided against the direct fit route and went with a threaded adapter from DFL and a suppressor with metal threads from yours truly. I've worked up the suppressors in M18X1 for .357 and .457. I've tested them on a couple of 357 AEA's and the Air Force Texan 457. I need to do more extensive testing, but they seem to hold up well, they definitely work well, and look slick. Whether or not I release them after all this will depend on how busy we are and if testing goes okay. If none of this stuff sells well I'll probably put those out there too and then take a break from designing new stuff for a while. Check 'em out!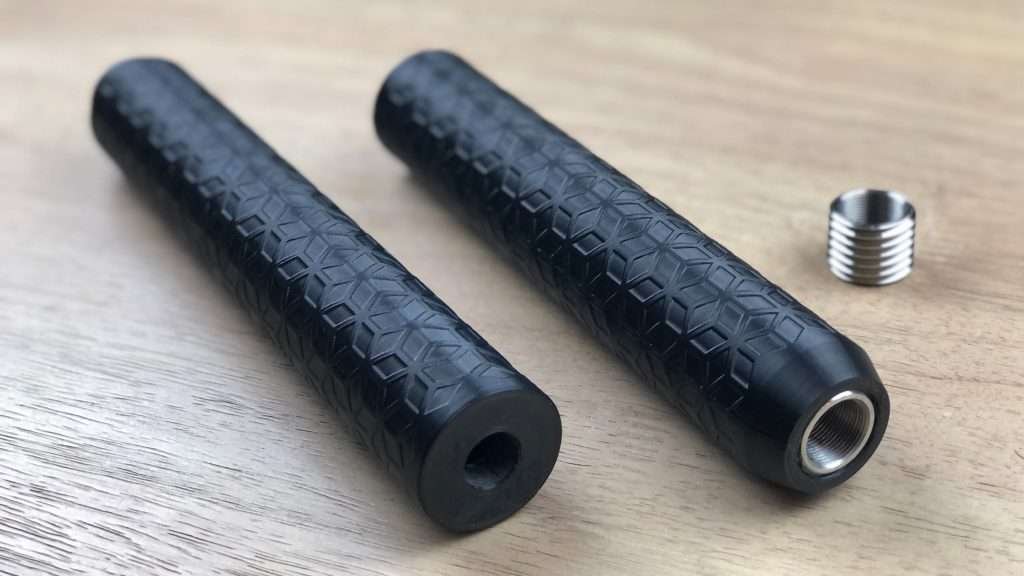 Stay tuned! Thank you for your business, thank you for your support, and thank you for the opportunity to serve you! We're working hard at cranking out great products at great prices!
– Terry