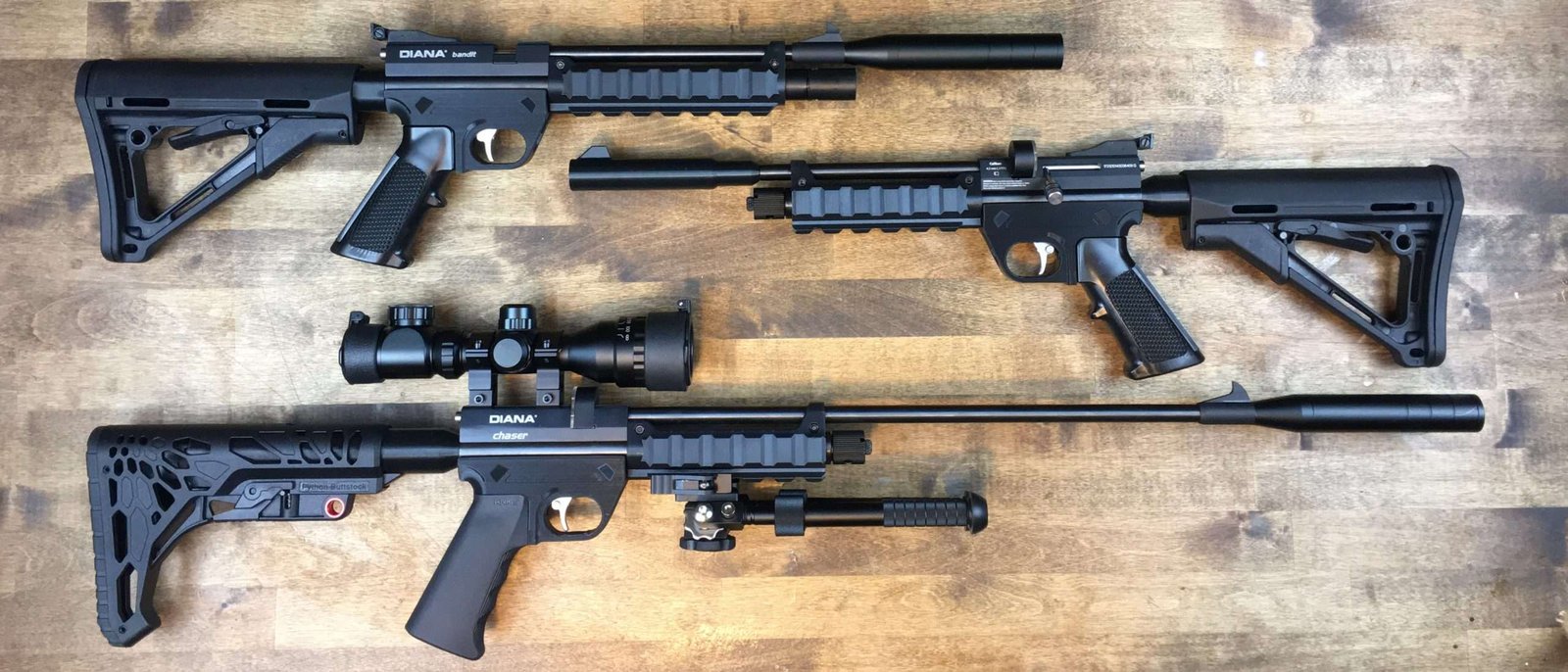 The Diana AR Conversion kits are here! I've really enjoyed developing these parts and have found our favorite backyard plinker in these little carbines. I've already set up a couple for friends and family as well. I think they are great and I hope you do to! Here is the installation video with more detail.
If you have any issues with these parts please reach out to me and give me a chance to fix it. I try to think of everything, but I do make mistakes. You can count on that, but you can also count on me to take responsibility and get it fixed or otherwise make it right. I don't want anyone to think that I'm making perfect parts. I'm not. These are 3d printed parts. 3d printing is great for prototyping and not so much for manufacturing. They do, however, allow me to quickly design, build, improve, and sell stuff that folks want at great prices. I will continue to improve quality and upgrade our equipment and manufacturing methods. For now, I'm just a dude designing airgun parts in his kids' bedroom, printing them in his garage, assembling them on his bedroom floor, selling them internationally, and trying to give his chickens a good life whilst remaining a free man, as much as it depends on him!
Check out the listing HERE
I'm very grateful for the opportunity to do all that! I'll keep working hard, adding value wherever I can, and making great products at great prices!
Thanks for lookin' y'all!
-Terry