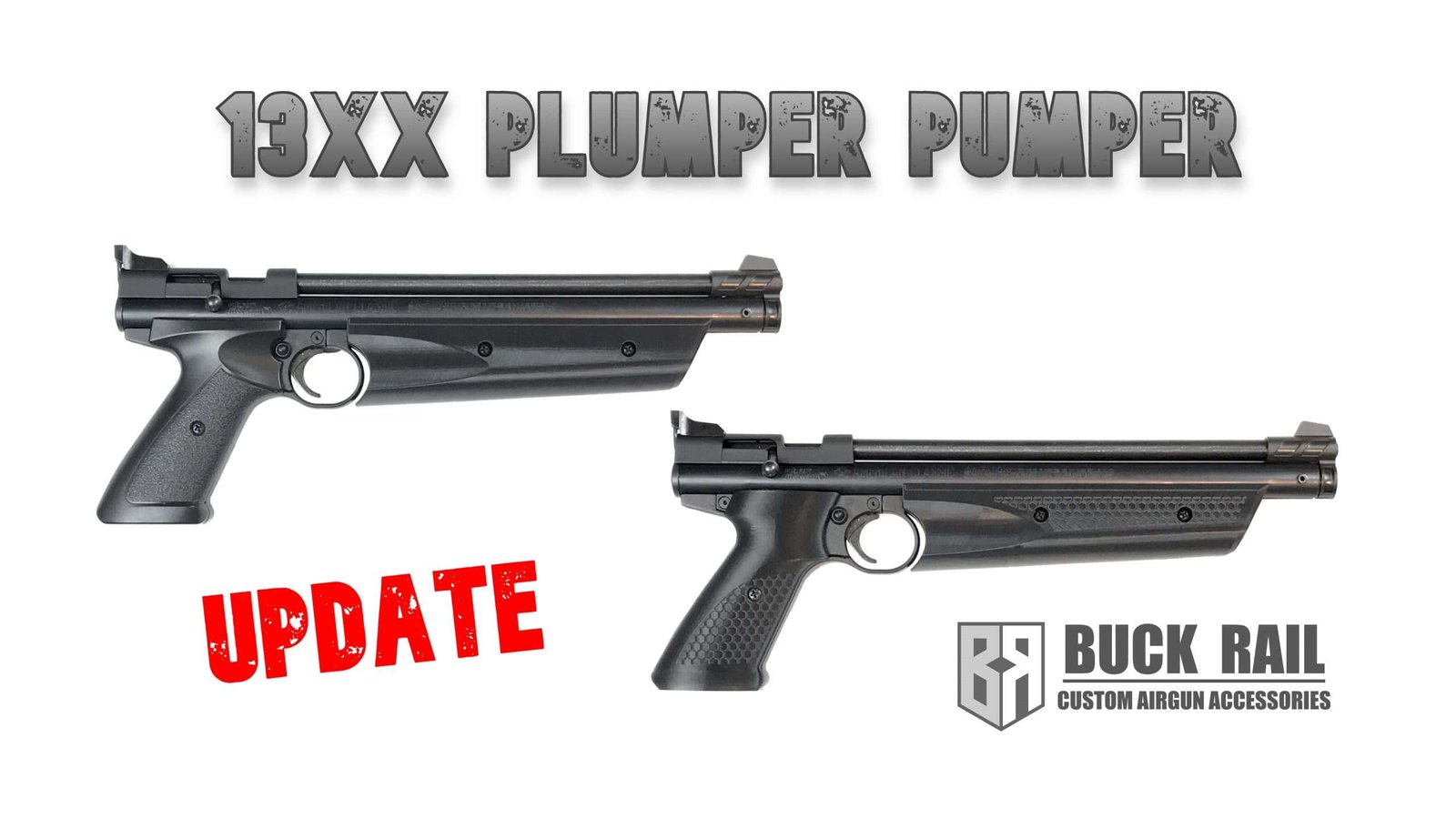 I've added a honeycomb pattern to the Plumper Pumper to better match our new Crosman Grips. You can select from textured or smooth (no honeycomb) before placing in your cart. I've also thickened up the tabs closest to the trigger guard and changed the angle of the front of the handle to match the grip angle and to better hide the sheet metal pump arm. Check out one my latest builds with the Grip and Pump combo:
Also, I'm working on adding a polymer/wood composite pump handle and grip. If it works out you'll be able to sand and stain it for a nice wood look at a fraction of the cost. If it doesn't work out I'll probably end up adding a matte desert tan pump and grip option. Here's what the grips look like in matte desert tan:
I'm hoping to have good news to report on the wood/polymer composite grips and pump. I'll post as soon as I have success or as soon as I give up and list the matte desert tan options. Stay tuned for that!
Thanks for lookin' y'all!
-Terry