The Poor Man's Side Folder is Here
---
I've just listed the Poor Man's Side Folders! They work great, they look good, and they're cheap. Here it is on the Hatsan Sortie.
Stay tuned for an even cheaper fixed length buttstock option. Also to come; side folder adapters for the Crosman 1377/1322 and 2240.
The Side Folder product page can be found here: https://buck-rail.com/product/the-poor-mans-side-folder/
In the video below I demonstrate the installation of the side folder on the Hatsan Sortie and open and closed one a thousand times with very little wear. I also mention a few things about using the side folder on the Beeman 2027.
Beeman 2027 Side Folder Lower
I've also added a new option to the Beeman 2027 tactical conversion kit. You can now choose from the standard lower or from a lower with a rear facing pic rail for side folder compatibility. One advantage of using the Poor Man's Side Folder on the Beeman 2027 is that you will still have access to the hammer spring adjustment. Just fold the stock over and you now have access the the adjustment screw.
The new Red Dots make for a good combo with this kit as well. I know it looks like the magazine blocks the sight picture, but it doesn't show in the glass at all.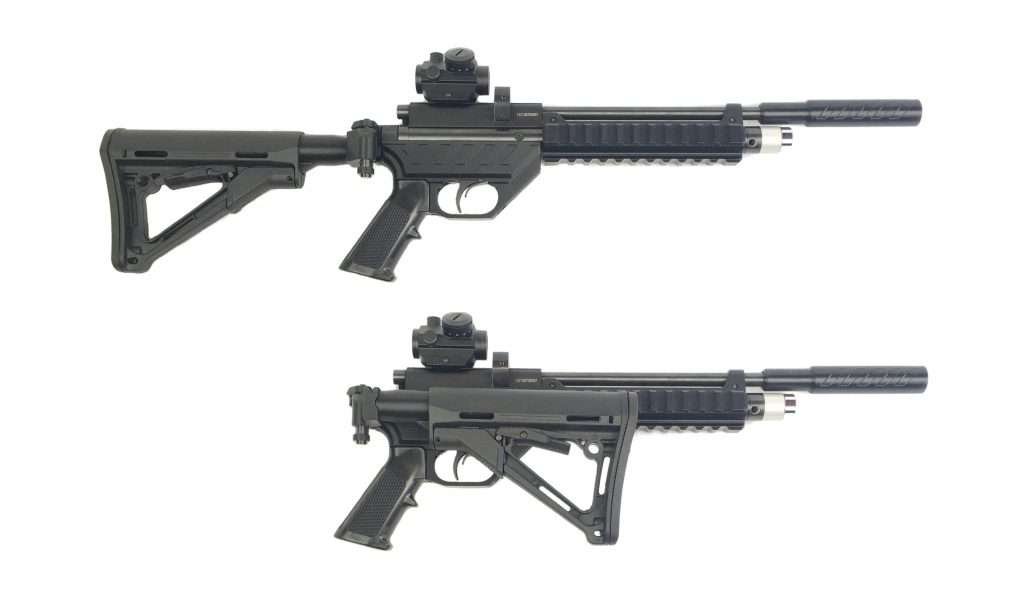 Milspec A2 Grips
Some other news; I've switched suppliers for the Milspec A2 grips. I've found another American manufacturer who makes a better grip with a much cleaner fit and finish. All of our conversion kits will now include these new grips.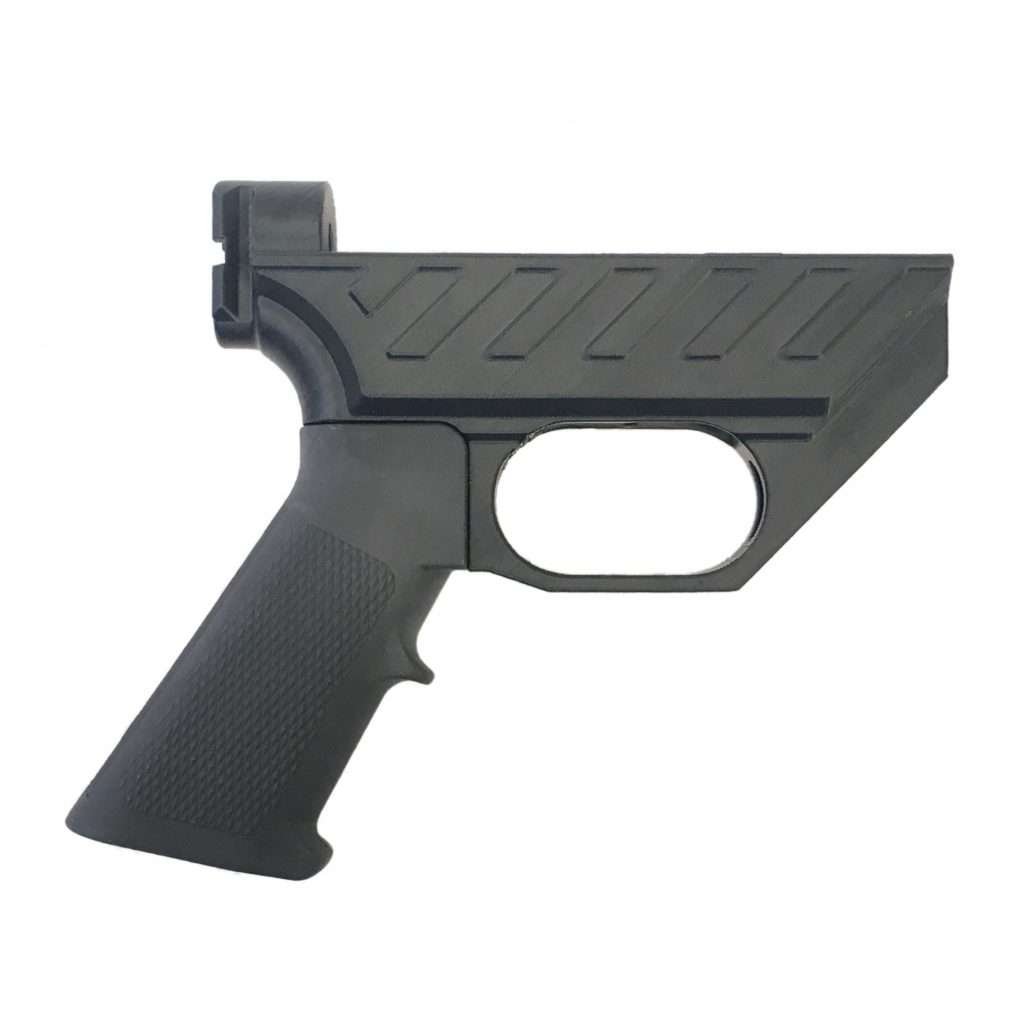 Thank You
We're almost at 1000 subscribers to this blog. I haven't paid too much attention to that sort of thing, but it just hit me that this blog post will go out to 938 people. That's pretty great and very encouraging. It's also pretty frightening and very humbling. Thank you for your support, thank you for your business, and thank you for the opportunity to serve you!
Next up should be Stormrider Conversion Kits if all goes according to plan!
Thanks for lookin' y'all!
-Terry