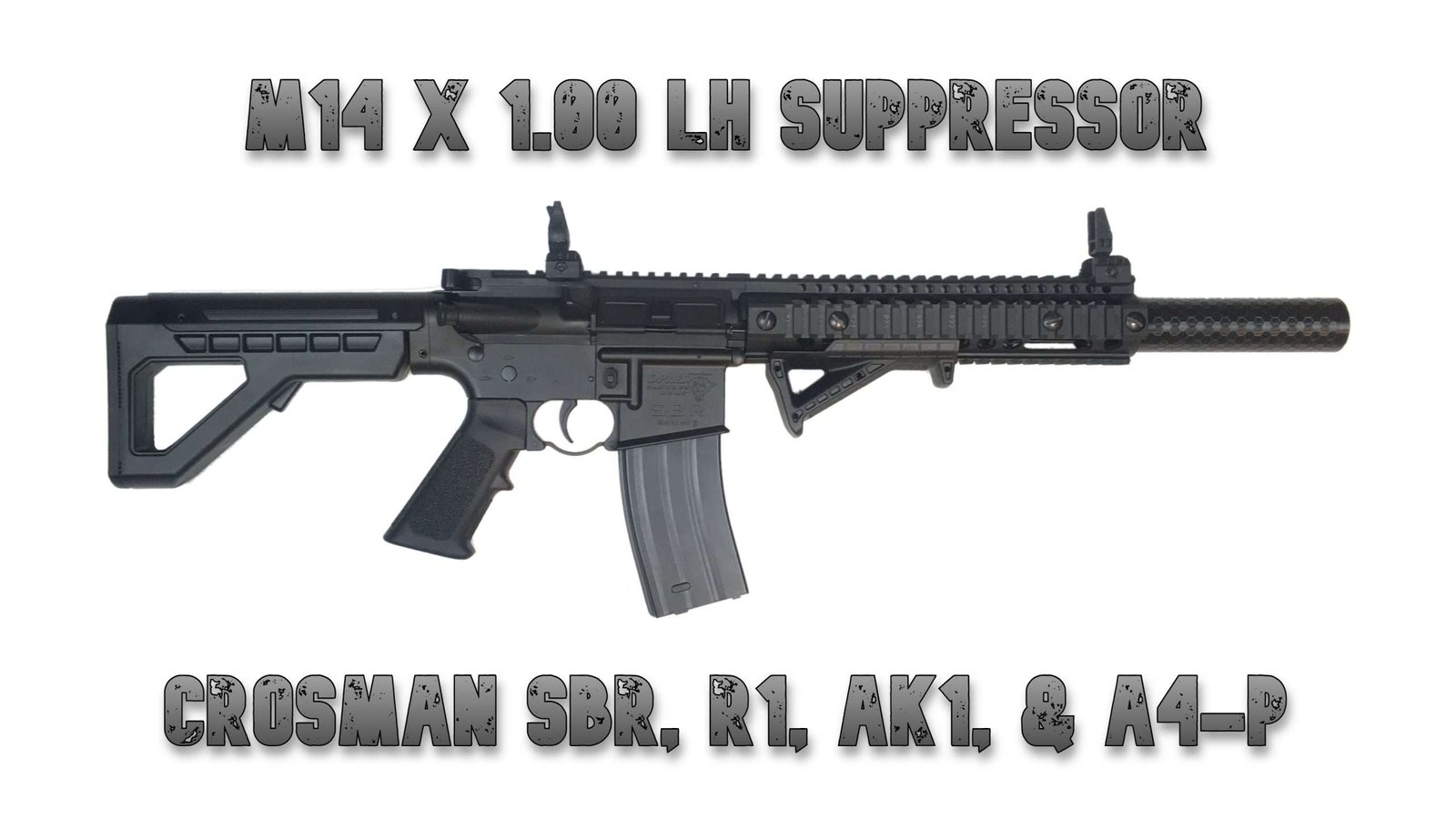 Crosman SBR, R1, AK1, A4-P Suppressor
This will be a big week for new product drops from Buck-Rail. Our latest suppressor is an M14 X 1.00 Left Hand thread that was designed with some of the Crosman full-auto airguns in mind. It is 3D printed in Polycarbonate plastic and the threads are hand-tapped. Unlike our Chaser suppressor and 1/2 UNF suppressor there will be no stainless helical inserts. Check that out here: https://buck-rail.com/product/m14-x-1-00-left-hand-suppressor/
Also, I've relisted the M4-177 Suppressor kit with some improvements. I've changed the slot geometry to allow for accessories with square cross-bars and added a few more slots for greater mounting flexibility. I've also improved the print quality (that one guy really didn't approve).
I've made this same change to the slot geometry on the Dr. Murfee mounts, Crosman mounts, and Chaser Barrel Bands. I'll get the pictures updated soon. This week I will try hard to get the following items listed:
Umarex Gauntlet Suppressor in .177/.22 and .25 caliber
Air Venturi Avenger Suppressor in .177/.22 and .25 caliber
AirForce TalonP Suppressor in .177/.22 and .25 caliber
Benjamin Sheridan Picatinny/Dovetail combination mounts
What's in the works? Too much to list. The hot items right now are grips for the Crosman 2240, 13XX, Marauder, etc. and a forearm for the 2240. I've completed the forearm design, but I need to test and source hardware for the installation. I've made a lot of grips, but I'm just not pleased with any of them. I'll post on these when they're done done!
I love my new vocation, I appreciate your support and encouragement, and I'm working hard to keep this thang moving!
Thanks for lookin' y'all!
-Terry