Description
The AirForce line of airguns are awesome and made in my home state of Texas. The Talon, Condor, Texan and Escape have many parts that are interchangeable. I'm a YUGE fan, but the older stock forearm and pistol grip on these airguns left something to be desired. I've improved the look and feel to both and added a picatinny accessory rail to the forearm. The pistol grip uses the same screw as the stock pistol grip and the forearm comes with a longer screw for for installation. Installation is very simple and straightforward.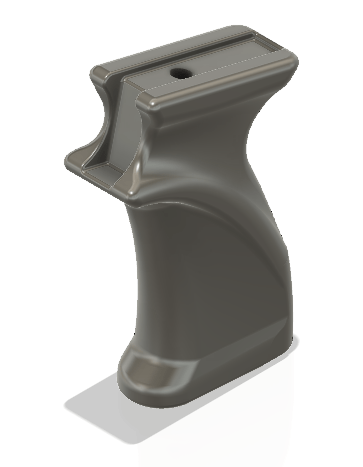 For the pistol grip:
Remove the screw and washer from inside the stock grip and set it aside.
Align the new grip with the grip frame.
Insert the screw and washer that you removed earlier into the new grip. Use blue medium threadlocker, optionally.
The screw threads into a threaded round slotted button in the lower. Turn the button with a flathead until the screw lines up with the threads.
Tighten the screw and you're done.
For the Forearm:
Remove the screw and lock washers that secure the forearm to the airgun.
Position the new forearm and align the thru hole with the threaded hole in the airgun.
Place the 2 lock washers on the screw that came with the new forearm and insert into the screw hole. Use blue medium threadlocker, optionally.
Tighten the screw and you're done.
PLEASE NOTE: If you airgun has the new AR Grip compatible frame these parts will not be compatible with your airgun. If it looks like the grip frame in the picture below it will not be compatible.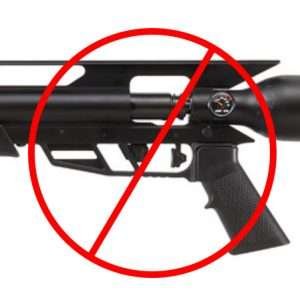 If your airgun looks like the picture below, then this grip and forearm will be compatible!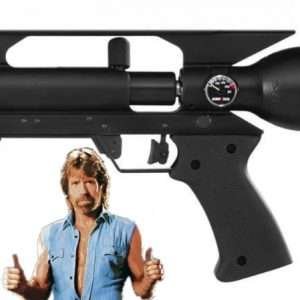 Thanks for lookin' y'all.
-Terry