Description
This listing is for a set of two UTG low-profile dovetail to picatinny snap-in adapters.
These adapters are used to mount picatinny/weaver optics on dovetail grooved airguns. If you want to mount a picatinny optic on a Diana Chaser, Bandit, Airbug, Steel Breech for Crosman 13XX/2240 etc. you will need an adapter like this or some sort of riser. There are plenty of them out there, but I like these because they are low profile, lightweight, and work great with scope rings, reflex sights or micro red dots.
US PATENT 8752325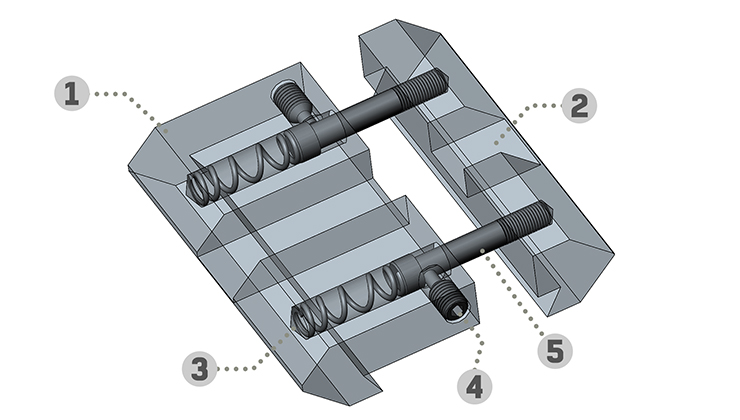 Major Body
Minor Body
Tension Spring
Stop Pin
Alignment Pin
We do not provide paper instructions. There are lots of videos and instructions on the world wide web.
To mount:
Loosen Picatinny/Weaver optics clamp
Compress the adapter while inserting it into the optics clamp
Position the optic, with adapter installed, over the airgun dovetail grooves in the desired location
Tighten the optics clamp according to the manufacturers recommendations and you're done.
The set screw is not needed. You can keep it in or remove it if you'd like without any impact on the function of the adapter.