Description
This rail clamps to your Beeman Underlever 1357 or 1358 pressure tube to securely add three 2 inch long accessory rails. One on the bottom and one on each side. This will allow you to mount a bipod, laser etc… I know the barrel doesn't need stabilization, but I added the barrel band to ensure that the mount cannot rotate.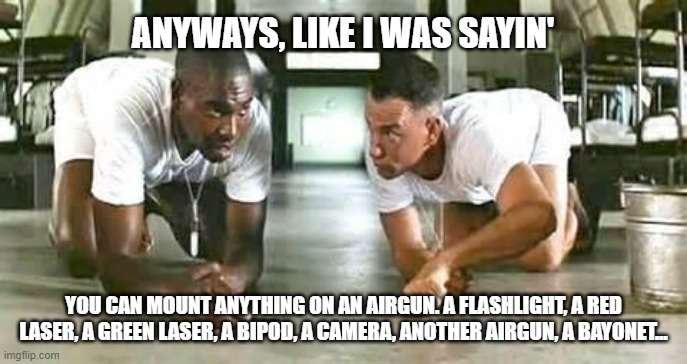 It is 3d printed in ABS plastic in the US by a veteran-owned business. We use two socket head cap screws and nuts to clamp the whole getup to the 135X air tube.
Please note that the rail slot spacing is non-standard. If your bipod uses more than one recoil lug or uses 2 screws that protrude into the slots then you will likely need to file a slot in the rail to get it to fit. This will work with most bipods without modification. Some folks may need to do some light sanding to get it to slip over their air tube. Most will not. If you're not comfortable with that possibility, I wont judge you, but please do not order. Thanks!