About Us
This is a veteran owned/family-owned and operated business. The dad designed a scope mount for the Daisy Buck 105, the kids 3d print them, and mom takes them to the post office to ship them same day or next day. We are also working on adding other custom accessories. If you have any suggestions let us know in the contact form below!
The Rail
The Little Buck Rail was designed with the youngest plinkers in mind, but takes the Daisy Buck 105 to a whole new level of fun for any aged shooter. With the Little Buck Rail you have the option of mounting many different optics(21mm Picatinny/Weaver). The ultimate, for the younger ones, is a Red Dot sight.
…But Why Though?
It's a load of fun to shoot the Buck with a reflex sight… for anyone, at any age. That's reason enough, I'm sure. But it was originally designed with my 6 year old daughter in mind. She simply did not enjoy thinking about the rear sight, front sight, target, and posture all at the same time. After adding a reflex sight to the Daisy Buck she started to enjoy shooting. As she has gotten more comfortable and develops a love of shooting it is much easier to challenge her and teach new things.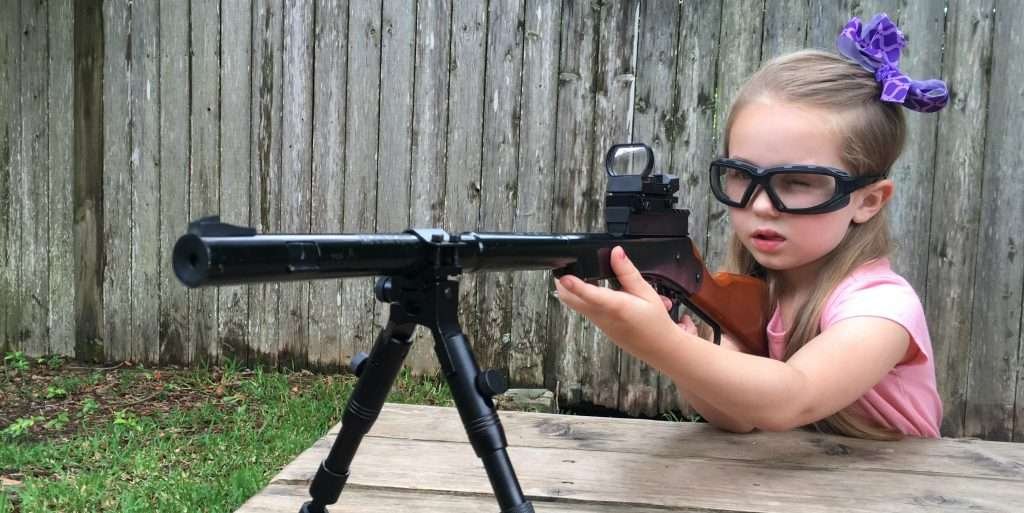 Why Red/Green Dot Reflex?
Reflex sights have a much wider field-of-view than open sights and scopes. They also have a wide ranging eye relief. This means they do not need to have their eye at an exact distance from the optic, at exactly the right alignment. As long as they can see the dot on the sight glass and align it with the target they've got it. All they have to do is hold the dot on the target and (SLOWLY) pull the trigger. It is so much more forgiving and has a much easier learning curve. …And did I say it's a load of fun to shoot? for anyone… at any age?